Right in the Schmittenhöhe ski area
Ski & snowboard rental
Save yourself from luggage hassle and enjoy pure skiing pleasure on the Schmittenhöhe. Choose your individual skis from over 3000 models and rent top quality carvers at great prices. Rented equipment can be returned to all three branches.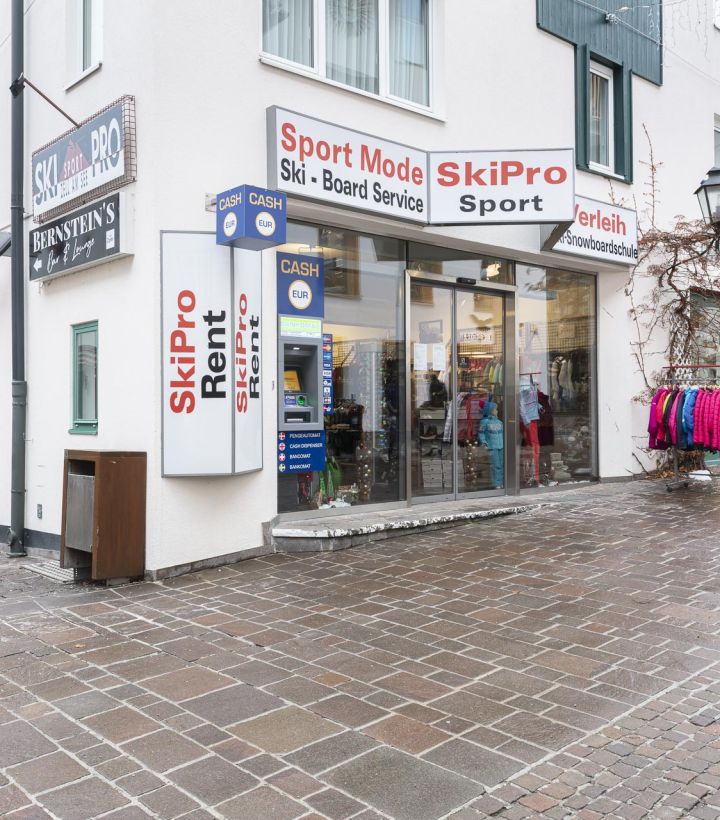 Savings & Benefits
Wide range of ski equipment
Rent for 7 days
pay only for 6
Equipment can be picked up the day before from 16:00
Both parents renting = two children up to 10 years old free of charge

We'll help you find the right equipment! 
Find the right ski for every day – to match the pistes, the weather, the mood or the outfit. Categories: From beginners to full professionals - everyone will find the optimal model – simply and cheaply! We will provide you with comprehensive advice as we happily share our wealth of knowledge to ensure you get your perfect equipment.
---

Temperature

Safety

Fit

Coolness
We offer you an exclusive selection of high-quality products with the best ski brands. 




Skiing holidays in the Salzburg region
Zell am See
---
Skiing & snowboarding on the Schmittenhöhe is a top experience for everyone. The local mountain of Zell am See not only functions as a family ski area in winter, but also as a paradise for professionals, beginners, freeriders and freestylers thanks to its extremely dependable snow. The superb value and numerous mountain restaurants make your skiing holiday here unforgettable.